New guidance from the U.S. Treasury (Notice 2014-66) is designed to encourage expansion of the use of income annuities in defined contribution plans. The new guidance enables employers to include deferred annuities in target date funds.
This notice is very good news. Defined contribution(DC) plans such as 401(k), 403(b), and 457 plans are the most common method for delivering retirement benefits by U.S. employers in the private sector. With these plans, participants bear most of the responsibility for deciding how much to save and how to invest their contributions while they are working. Plan features such as auto-enrollment, auto-escalation of contributions, and use of qualified default investment alternatives make it easier for participants. Such plan features are clearly sanctioned by regulatory and legislative guidelines.
With DC plans, participants face another important challenge: turning their savings into reliable, retirement income. But until now, there have been no safe harbors to allow employers to include in-plan income options after retirement without regulatory uncertainty. The new guidance provides a good reason for plan sponsors to take another look at this issue.
There are also other options for providing or supporting income in retirement. The research report,The Next Evolution in Defined Contribution Retirement Plan Design: A Guide for Plan Sponsors in Implementing Retirement Income Programs, was jointly sponsored by the Society of Actuaries and the Stanford Center on Longevity. That report outlines a range of options and considerations. As part of the work, the research team found that lack of safe harbor regulatory guidance was a key barrier to moving ahead with life income options.
A second research report, released in mid-October, 2014, Foundations in Research for Regulatory Guidelines on the Design & Operation of Retirement Income Solutions in DC Plans, provides a broad background on the issues and develops ideas for more broadly based safe harbors for income in retirement. These reports develop the idea of a menu of retirement income options, analogous to the menu of investment options while employees are active.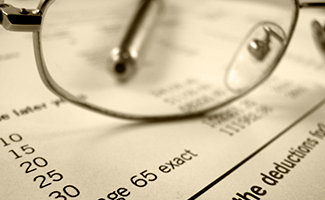 With the new guidance and the new research, plan sponsors are encouraged to review their position on post-retirement income options, and see if it is time to expand their offerings. This is important because plan sponsors have the knowledge, resources, credibility, bargaining power and critical mass to help employees secure lifetime income on a favorable basis. The SOA/SCL report mentioned above showed that institutional retirement income solutions have the potential to boost retirement incomes by 10% to 20%, compared to retail retirement income solutions.
Some employers will find that the new guidance offers an option they wish to offer. Others may wish to offer the option embedded in the target date fund, but also additional options, or only other options. Some may wish for additional guidance. I encourage those who want additional guidance to participate in the conversation, and work to open up more safe harbors. I applaud the Treasury and the Department of Labor for their recent work, but believe that there is still more work to do.
Why plan sponsors should offer options
Some plan sponsors will prefer not to participate in these activities. I encourage them to reconsider their position because they can help retiring employees generate more retirement income from their DC accounts than they can do on their own. Why?
They have the resources to conduct the due diligence to select, implement, and communicate retirement income programs. Most employees are not able to effectively search the market or make the best choice.


They can significantly increase the odds that a regular retirement income solutions will be implemented if they make it easy for retiring employees to adopt.


Institutional pricing and competitive annuity bidding platforms available to employers and plan sponsors can significantly increase retirement incomes compared to retail solutions.


Employers and plan sponsors must be unbiased and act solely on behalf of their plan participants. It's the responsibility of plan fiduciaries to act in the best interests of plan participants. In contrast, many of the sources of advice for individuals are not fiduciaries and are compensated differently based on the type of action taken. Such conflicts stand in the way of impartial advice. (The GAO in its report"401(k) Plans: Labor and IRS Could Improve the Rollover Process for Participants" has found that often the process is flawed.)
In summary, plan sponsors can deploy their bargaining power, scale, ability to standardize, and distribution efficiency to improve the retirement security of plan participants. It is time to extend those actions and offer better options for the post-retirement period. The new guidance opens up some additional options. At the same time, more work is needed to use the options available in the market, and to encourage additional regulatory guidance.
View our complete listing of Compensation and Benefits blogs.