In my last Human Capital Exchange blog, It Is Time To Revisit Phased Retirement And Alternative Options For Older Worker Employment, I examined the need to increase phased retirement and alternative work options for older Americans moving from full-time engagement in the labor-force to total exit. This post analyzes alternative options that are a good fit for both business and employees alike.
The key is to find alternatives that offer a match between individual and employer needs. What alternatives and arrangements work well will depend on the type of business, type of job, and individual priorities.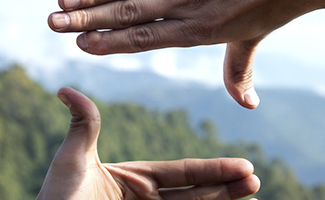 How older worker employment options and phased retirement fit business needs
Whether employer options such as part-time employment and phased retirement are good for a business depend on the business's talent situation. There are several reasons why phased retirement, part-time employment, job sharing and the like may be good for business:
As many organizations have cut their regular staffs to the bare minimum, the regular staff may find that one-time and special projects are not getting done. Work that is not the highest priority is allowed to accumulate. Retirees and people phasing into retirement are often ideally suited to assist with such projects. They may also be may be ideally suited to assist in designing and running training classes and seminars.


Some organizations need to offer customer service around the clock or beyond one work shift. Workloads may also vary seasonally or from time to time. Health care, banking and retail organizations are examples of industries with such round-the-clock and variable requirements for staffing. Agriculture, tourism, toys and cosmetics1 are examples of industries with very seasonal requirements. Using a mix of full-time, part-time and on-call extra help can work very well for such organizations. Part-time work and other employment options can be a good solution for people who want to work less or differently as they are nearing retirement, and retirees may also be happy to work part-time and on a seasonal basis when extra help is needed.


Retirees are an ideal source of temporary help. Larger organizations may find that temporary help is needed fairly often in situations where there is extra work, or when employees are out on vacation, disability or maternity leave. Usually temporary help is not from the organization where they are working, but people who know the organization can often be much more effective. Some organizations have set up pools of their own retirees or other systems to help retirees fit into temporary jobs. This can be viewed as a form of phased retirement, and it generally involves rehire of retirees.


Some organizations have peak loads related to external events, some of which may be unpredictable. For example, many claim examiners are needed during periods of heavy claim activity and sources of extra help are needed during those periods. For example, the utility industry generally needs extra help after major storms to restore power. Building and home repair, construction, and similar work needs soar after natural disasters. Retiree pools are a very good way to help meet these needs with experienced people who are immediately effective. This is a method of rehire of retirees.


It is important for promotion paths to be open to people who are building careers. There are many situations where it would be very helpful to have senior experienced people who are expecting to retire move into different roles so that they can do special projects, mentor younger employees, and facilitate knowledge transfer. My hope is that job options can be established that are appealing to the individuals while serving business needs well.


Using employment options and phased retirement to fit employee needs
There are various reasons why more flexible employment options may fit the needs of employees nearing retirement and retirees who are seeking some continued work. Some are related to economic need, some are related to difficulty in continuing in a full-time, possible high-pressure job, some are related interest in having a different work-life balance, and some are related to personal preferences. These reasons include:
Family members needing care: many people aged 50 or older have parents or spouses who need regular help and care. Generally, women are more affected by spending large amounts of time on care-giving than men. While many people combine work and care-giving, it may be much easier to do so when it is possible to work on a reduced schedule. New options can provide for a better balance, and more options to adjust the balance as needed.


Many professional and white collar jobs, particularly those that do not pay for overtime, have become much more demanding and have turned into stressful 50 and 60 hour a week jobs. People who are not ready to totally exit the labor force may prefer new options. For some, exiting the labor force is the only practical choice if they do not have less-stressful options.


People nearing retirement age may be interested in a different work/life balance so that they can volunteer, take more vacations and spend more time with family. They may also want more choice over work projects, more flexibility with regard to time and degree of work commitment, and reduced work pressures. For people who have accumulated good retirement resources, there are choices and trade-offs that may work better than either very high-stress jobs or total exit from the labor force.
What do you see as the outlook for work options? What examples can you provide? What tips do you have for others?
View our complete listing of Talent Management blogs.
---
[1] Toys and cosmetics are examples of products that are sold in much higher volumes before Christmas.